What is the one thing that fantasy drama series based on books have that no other genre has access to? It is indeed the plethora of characters and relationships that the creators can explore and work with. And to add to that, they also have a little idea about what the viewers love or hate about the story. We will get to see a brilliant example of bringing something the fans love soon with Netflix's Shadow and Bone season 2.
It is indeed a good day for the fans of the Grishaverse, as they are going to see one of their favorite couples from the books come to life in the Netflix Original show. The audience will finally come face to face with Wesper, a slash ship between two beautiful male characters in the story: Wylan Van Eck and Jesper Fahey.
What exactly is Wesper in Shadow and Bone?
Wesper will make the fans of the Grishaverse novels jump in excitement. Said to be one of the sweetest couples in the entire story of the books, Wesper is the name given to the relationship between Wylan Van Eck and Jesper Fahey. The duo first meets in the book Six of Crows when Jesper is tasked to track down Wylan.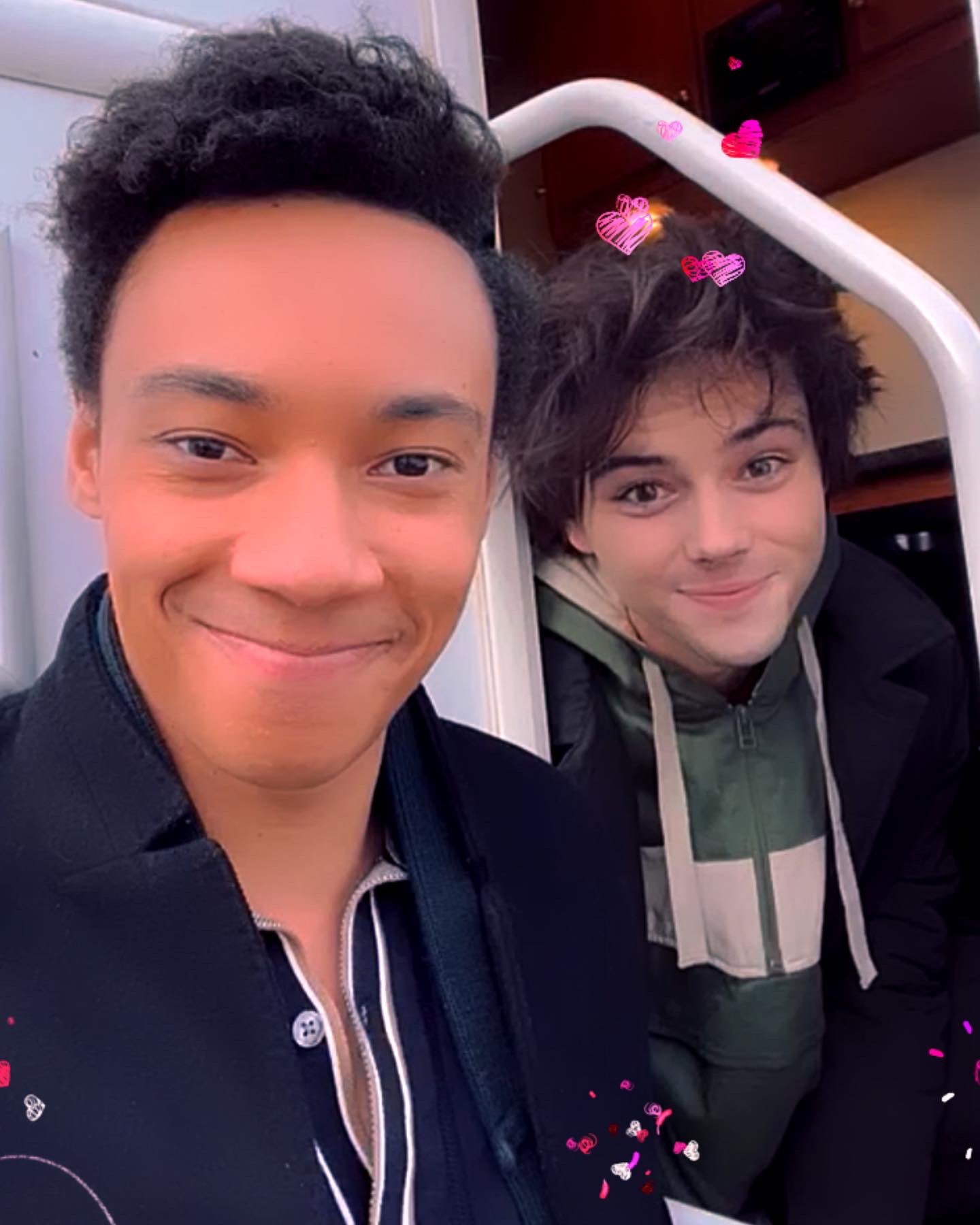 Wylan is the son of the book's villain, meaning the Grishas need Wylan to execute a plan that will defeat his father. Turns out he is not that big a fan of his father and readily agrees to help them. The young couple gets to know each other in the brief moments they find while planning the heist of their lifetime.
Fans were pretty sad when they didn't get to see their favorite young couple in the first season of the show. Chiefly because the show never had the character of Wylan. But it is all changing with Shadow and Bone season 2, as the new cast includes Jack Wolfe, who will play Wylan in the show.
ALSO READ: Everything You Need To Know About The New Cast In 'Shadow and Bone' Season 2
Wesper finally comes to life on Shadow and Bone Season 2
Netflix Geeked recently shared a tweet hinting at the beloved couple uniting on the new season of Shadow and Bone. In the thread shared on Twitter, we also have a video of actors Kit Young and Jack Wolfe. We see Kit knocking at the door of Jack's van, and the duo says they are on the set "doing some stuff."
i'm sorry i cannot @kittheyounger pic.twitter.com/6ejB6gcobj

— Netflix Geeked (@NetflixGeeked) January 19, 2022
As long as the "stuff" is giving us an absolutely adorable couple on Shadow and Bone season 2, we are all right there supporting these two alluring actors.
Are you excited about the release of yet another season of Shadow and Bone?
The post Shadow and Bone Season 2: Netflix Shares a Video of Fan-Favorite Couple Wesper "Doing Some Stuff" appeared first on Netflix Junkie.