In the last few years, we have seen Netflix diversify its content a lot. We saw stories adaptations from novels, webtoons, anime, comics, and of course, games. Joining the list of movies inspired by games, we have Bioshock coming on Netflix with a live-action adaptation. While there are many games that have been successfully adapted into animated movies. We will have to see how this live-action works.
Here is everything we know about the new Netflix Original movie, and we hope this is going to be legen-waitforit-dary. The game Bioshock itself has been very successful, and the inspiration behind it can actually give Netflix enough fabric to weave an interesting story. So, we are all counting on this team up. Netflix Geeked announced the team up in style with a tweet that read, " 'We all make choices, but in the end our choices make us.' Netflix + BioShock. Would you kindly stay tuned?"
Bioshock on Netflix plot
We know nothing as such about the plot of the Netflix adaptation of Bioshock. However, we know the plot and setting of the game that is the source of the adaptation. Set in the year 1960, the game takes inspiration from many utopian and dystopian ideas of thinkers like Ayn Rand, George Orwell, and Aldous Huxley. Along with them, the game also takes inspiration from the ideas of John D. Rockefeller, Jr. and Walt Disney.
"We all make choices, but in the end our choices make us."

Netflix + BioShock. Would you kindly stay tuned? pic.twitter.com/Ke1oJQileX

— Netflix Geeked (@NetflixGeeked) February 15, 2022
In the game, we take up the role of Jack, the protagonist who has just survived a plane crash. He then discovers a supposed utopian city, Rapture, under the seawater. Where he learns the truth about ADAM, a substance that grants its user superhuman strength. Jack has to fight all these people who are laced with ADAM, though he finds some help from the few sane humans in the city of Rapture.
Bioshock cast
As of now, there is no information available about the cast members of the live-action adaptation. We will, of course, keep you posted with any updates about it.
ALSO READ: When Will '365 Days 2' Release On Netflix? Check Latest Updates
Bioshock on Netflix release date
Well, it has only been a few hours since the announcement of the collaboration between Netflix, 2K Games, and Take-Two Interactive. hence, there is no information available about the release date of the series.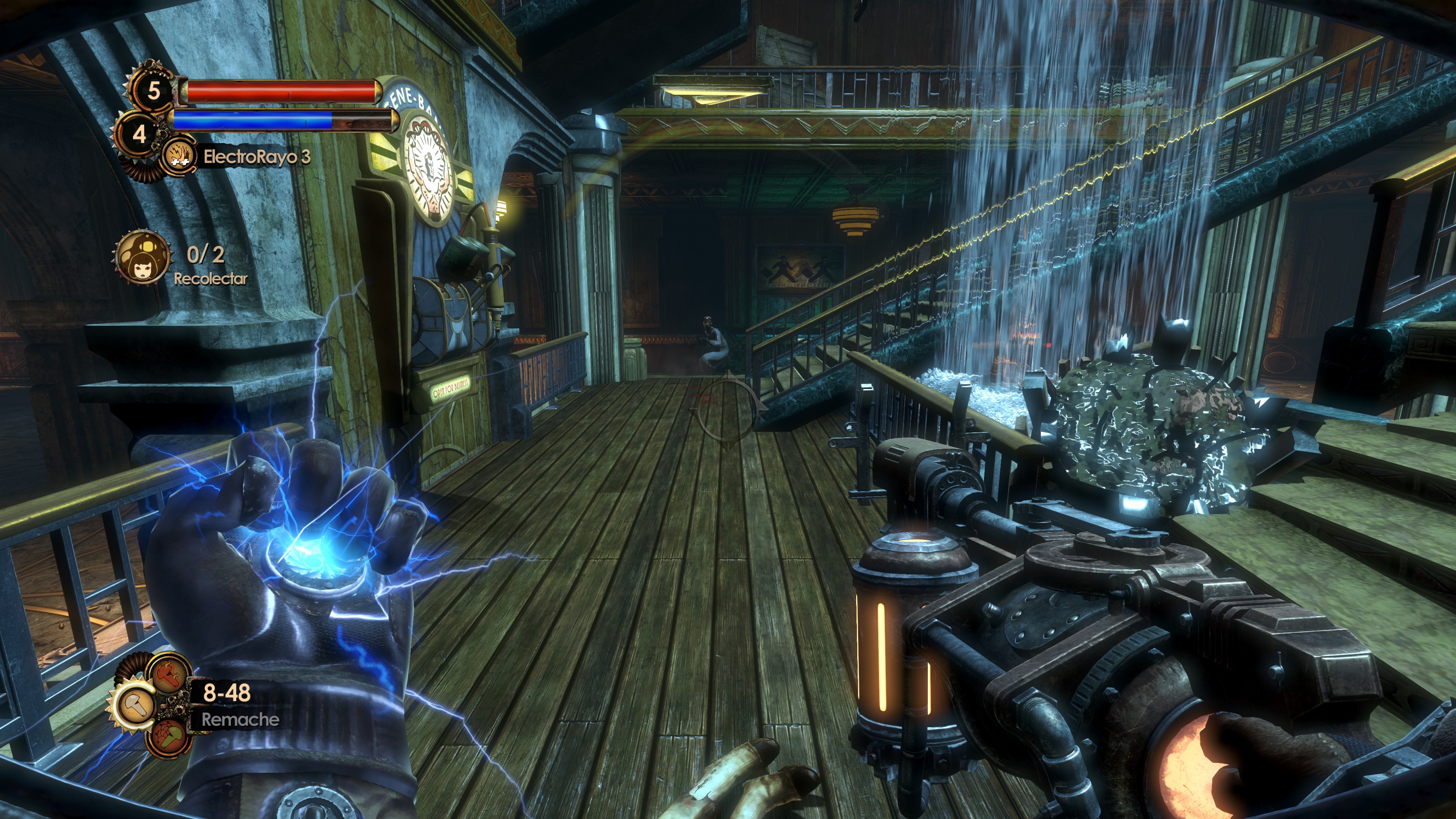 In a press statement, Take-Two CEO, Strauss Zelnick, said that Netflix was "among the best and most forward-thinking storytellers in all of entertainment today. We are thrilled that they share our vision and commitment to the 'BioShock' franchise. Which is beloved by millions of fans around the world."
"2K's Cloud Chamber studio is deep in active development on the next iteration of the series and coupled with our partnership with Netflix, we remain highly confident that 'BioShock' will continue to captivate and engage audiences like never before," he added.
How excited are you for the live-action adaptation of Bioshock on Netflix?
The post Bioshock and Netflix Are Coming Together for an Epic Crossover, Learn Everything About the Live-Action Movie Here appeared first on Netflix Junkie.